WORDS BY ISAAC PERRY 
Supreme, as I'm sure many of you know, has dominated the streetwear fashion scene for a while, with the cult following increasing dramatically in the last couple of years. However one of the originals in the Supreme game Ross Wilson has opened his vault to the public boasting 1,000 plus garments and accessories, with 841 pieces available for the public to buy at Online retailer .
Ross was first introduced to the brand in 1994 on a trip to New York, where he was cruising around looking for a skate store when he happened to stumble upon Supreme, this was where the unintentional collection began, becoming one of the greatest Supreme wardrobes ever. The collection spans back to 1994 and contains everything from; Box Logo's, Skateboards through to The North face Collaborations and friends and family items, showcasing a timeline since the birth of Supreme in clothing.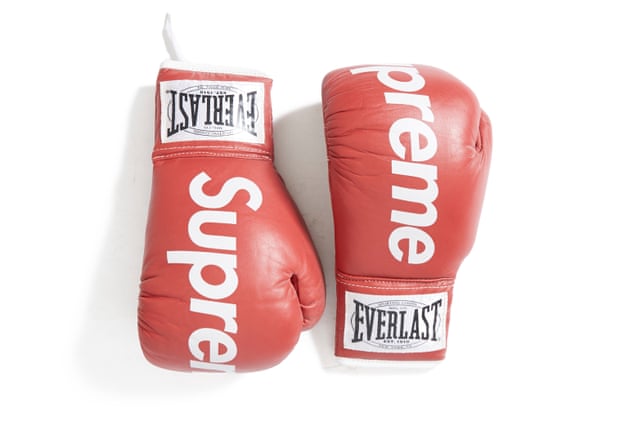 The Idle Man retail store in Leather Lane, London will open to the public on the 2nd and 3rd of February, presenting the exhibition to the public containing some of Ross's favourite items from previous years and will allow newcomers to the streetwear world to experience the heritage of the brand. We were lucky enough to get a preview and one on one interview with Ross and here what he had today!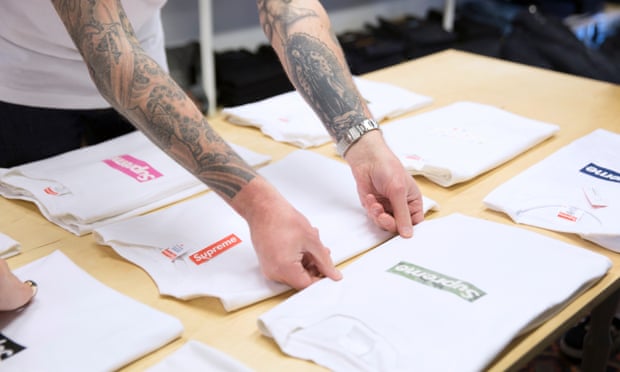 Who's your inspiration in fashion?
'I don't necessarily have a celebrity influencer, I get inspired by the places I go to and the things I do. I've skated since I was a kid and it always been about freedom of expression in dressing and skating.
I've been a club DJ for a long time and I feel if you're open-minded when it comes to music then your open-minded in fashion.'
Describe your personal style in three words?
'Understated, Open minded'
Thoughts on the youth culture of Supreme?
Good on them, I say. If they're passionate and believe in it goes for it. One of the reasons Supreme resonated with me was because everyone wearing it was in to what I was. If Supreme puts an older celeb on t-shirts, these kids are that enthusiastic about the brand they will research into them and this opens there eyes and they'll begin to listen to their music, which is really cool in my opinion.
Your favourite Supreme item ever?
'I'm actually wearing it now, funnily enough, The Hanes tee as its something which can be thrown on every day and the cut for me is just perfect'
Do you collect anything other than Supreme or Plan on?
'I never actually planned on collecting Supreme it was just something I liked and stuck with and over time got a lot of it. I like other things such as skateboards, trainers and records, however, the aim of a collection is to get everything and that isn't my aim.
What are your thoughts on the term Hypebeast?
I mean good for the brand hype beast, but I feel it's now a derogatory term, it's thrown around far too easily, yes some people do give into hype, but I saw someone comment on one of my posts saying 'look at this hypebeast' and they clearly just don't understand the meaning.
Would you still buy Supreme in the future?
Yes, I love the brand, for me its up there with one of the greatest men's wear brands ever with Ralph Lauren, A.P.C, I don't care who wears it if they make interesting and creative products I'll wear it.
Shop the collection at